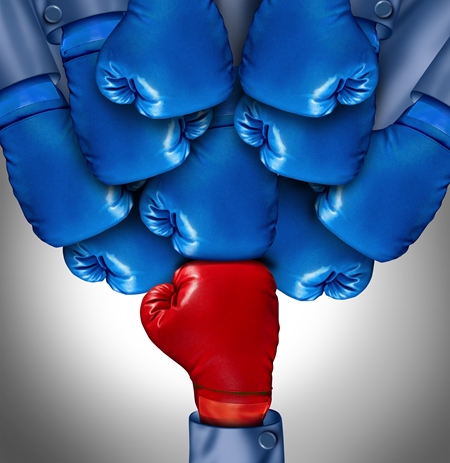 Organisations are constantly challenged by tremendous pressure to stay sustainable and profitable.
The uncertain economic cycle, quick turnaround from reactive and creative competitors offering wider innovative product offerings and attractive promotions delivered through faster and multiple media platforms have all aggravated competition to an intensified extent.
The pulses of the business landscape are heightened to a greater measure in recent years with challenges that have evolved and demanding more time-sensitive responses than ever, which lagging behind would deplete and transfer their profits to competitors.
Organisations find it more and more challenging to retain, engage and grow their customers' base. Faced with a global shift of consumers' shopping dynamics in the new era, driven by lifestyle and technology, consumers' altered expectations have risen exponentially. Consumers have become frivolous, require more personalized and seamless service at every touch point and are easily influenced at the trigger of another competitive offering. All these have shattered many organisations' goals and profit margins.
Organisational decision makers and stakeholders are forced to vigilantly re-evaluate improved options to meet a more discerning pool of consumers who are more market and product savvy, discerning, connected and spoilt for choice and thus have the liberty to exercise more empowered preferences
With the advent of newer technology and communications, the influx of data has become even more complex and diversified to capture and analyze. Organisations can no longer rely on traditional and conventional approach to planning where cumbersome reports and spreadsheets do not present information in the most up-to-date and timely fashion.
Technical glitches resulting in breakage of formula linkages cause frustration in data reconciliation. Out of all the time and resources spent, it still does not provide the detailed accurate information that is required for better planning, cost savings and revenue generation. In addition, there is increasing expectation from interested stakeholders to have direct access to the current performance status of organization which makes it a mind boggling task.
To stay economically viable and competitive, organisations need to make it. They are not spared the tasks of having to re-balance their internal micro variables against the macro environment in more dynamic ways and build analytics into seamless capabilities to derive insights from data in a more timely, accurate, logical, systematic and functional manner.
They can then have better visibility to use insightful data to evaluate and fine-tune marketing strategies, exploit higher margin options, review and re-design product and merchandise plan, re-structure merchandise layout, improve supply chain operations and optimize resource capabilities from finance to human capital to achieve cost savings, profitability and productivity.
Agile Insight Pte Ltd
1 Raffles Place #44-02
One Raffles Place Tower One
Singapore 048616
T : +65 6750 4760
To find out more, please go to the following: